ICICI-Pru Tracker is the online application which helps investors to track their mutual fund investments with them.ICICI Prudential mutual fund offers products from different segments like large cap,mid-cap ,Gold Funds & dedt funds with different objectives.
Track your investment with ICICI-Pru Tracker –
To track your investment online, investor need to have following things reistered with AMC.
– Folio No
-PAN / KYC  – Ok.
– Bank Account Details.
– Registered E-Mail ID.
1. Visit ICICIPruamc.com & find the ICICI-Pru Tracker Section as below: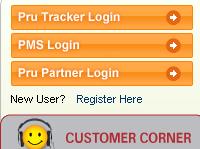 2.After you click Register here link you will find 04 steps you need to complete for successful registration online –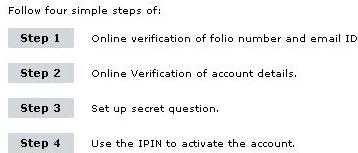 3.Investor just need to Enter your details as asked in above steps & investor will receive IPIN online.
4. Whole process of registration will take few minutes and after investor logged in the account he can start tracking investment online:Wel-Come screen will show your total invested value & current value of investment.

  5.If you click MF portfolio then all funds with its current valuation will displayed:

6.One can make online purchase from this application.Units bought prior to Jan 2013 can redeemed, switched out or one  can set trigger for these units.
7.Different fund houses like HDFC / Reliance also offer such facility & we will take view in future.
Important Note – This post is meant for Readers Information only.Its not advice for investment in funds of ICICI-Prudential mutual fund.
Also View – How To Access Your Mutual Fund Statement Online Any time