ELSS -Equity Linked Saving Schemes are eligible for deductions u/s 80C.
Here we have listed all mutual fund schemes with their IRR for systematic investment for period of last 03,05 and 10 years.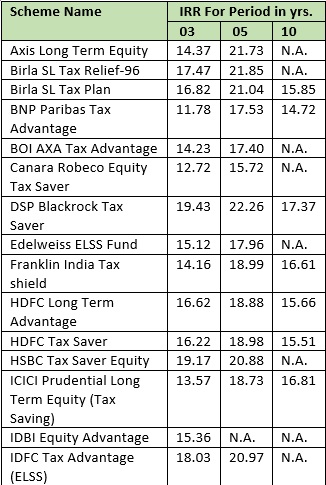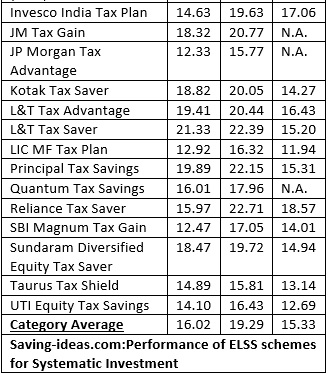 Please note:
Systematic investment period is considered up to April 2017 , Valuation as on 13th May 2017 and SIP date is 10th of every month.
Schemes which has

completed at least 03 yrs

and with

growth option

has considered only.
Past performance is not guarantee of future performance.