Non-Banking finance Companies make significant part of loan industry and are authorized for accepting public deposits or raise money through debentures.
In general,public don't have deep information about financials of companies and so NBFCs need to get assigned with credit rating which reflects general financial condition of company.AAA/ AA+ rating reflects highest  highest credit rating and generally offers highest safety for depositors in terms of timely servicing of principal and interest.
Since NBFCs are not engaged in day to day banking activities,their deposit products are generally get ignored by general publics.
We have listed here AAA rated deposits with interest rates.
All these companies have listed at both BSE & NSE offer higher transparency.
HDFC Deposits: HDFC offers general deposits as well platinum deposits for specific tenure periods.HDFC have AAA Deposit rating for consecutive 19 years.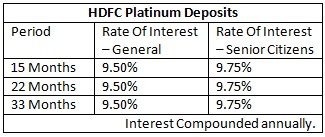 Mahindra & Mahindra Financial Services Limited:NBFC part of Mahindra & Mahindra Group.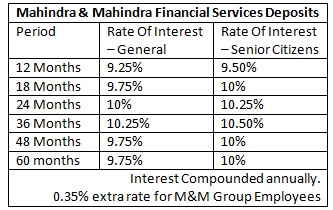 PNB Housing Fixed Deposits: PNB Housing Finance is subsidiary of Punjab National Bank – PNB.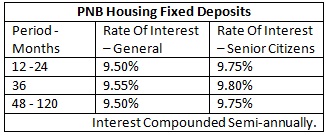 LIC Housing finance Sanchay Fixed Deposits:LIC Housing Finance is Subsidiary of LIC.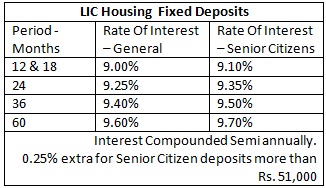 ICICI Home Finance:Part of ICICI.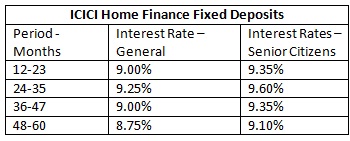 BAJAJ Finance Fixed Deposits:BAJAJ Finance well known finance company – have AAA credit Rating for deposits.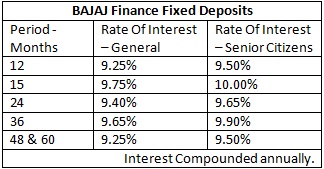 Sundaram finance Deposits:Part of well known Sundaram Group.
GRUH Finance Fixed Deposit – Subsidiary of HDFC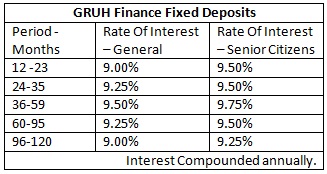 Rest,DHFL Aashray Deposits – (AAA from BWR / AA+ from CARE – 10.50% interest rate ) and Shriram Transport Finance Deposits (AA+ rating from ICRA & CRISIL – 10.75% rate of interest) are also reputed companies.
Overall,NBFCs offers higher interest rates in the range 0.25 – 1% and can be considered for diversification in Fixed Income portfolio.