Generally, any mutual fund scheme have two options – Growth and  dividend. Fund distributes some income in form of dividend to its investor, if opted . But any investor who have regular income should opt for dividend option. Answer is "no" as after dividend is distributed NAV drops up to extent of dividend paid.
This NAV drop affects compounding effect in long term. Here is comparison of NAVs of Growth and Dividend options of few older schemes .
Scheme list is arbitrary and Initial or starting NAV of all schemes is 10.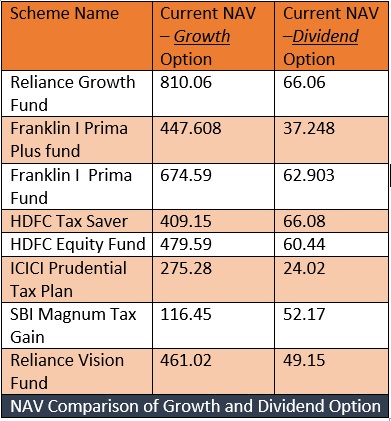 One can check a huge difference in NAVs is generated in long term. Generally, Dividend yield of Mutual fund scheme is always far greater than the market so if you are a longer term investor then always choose Growth option so that you can not miss the compounding effect.