NHB – National Housing Bank – constituted under parliament act in 1987 and it is wholly owned by Reserve Bank Of India.
NHB has come up with an issue of Tax Free Bonds and issue intends to Raise Rs.1000 crore with option to retain an oversubscription till Green shoe of Rs 2100 crore.

Imp Dates:
Issue Open Date: 30-12-2013.
Issue Close Date:31-01-2014.
Though last date of issue closure is 31 January probability is high that issue will get closed very much earlier.
Interest Rates:
Interest Rates for Category IV Investors – Investing for Rs.10 Lakh or Less amount.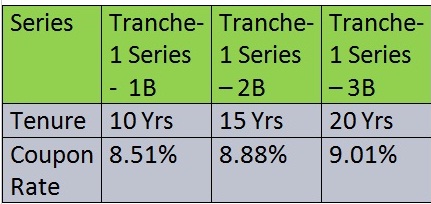 Interest payment date:
Interest payment of NHB tax free bonds will be exactly after one year from date of allotment and on the same date in future.
As already stated,National Housing Bank is wholly owned by RBI and tax free interest @ 9.01% seems to be a good choice.
Any one who is looking for Long Term Fix income can think to subscribe for this issue.