NHPC Ltd – Govt Of India Undertaking company – have come with an public issue of Tax Free , Secured bonds as permitted by Govt Of India.
NHPC is looking to raise Rs.500 Crore with option to retain the over subscription of same amount – aggregating upto Rs.1000 Crore.
Imp Dates:
Issue Open Date:Oct 18,2013.
Issue Close Date:Nov11,2013.
Interest rates offered by NHPC is very similar to that offered by Power Finance Corporation – PFC which is opened today Oct 14, 2013.
Interest Rates: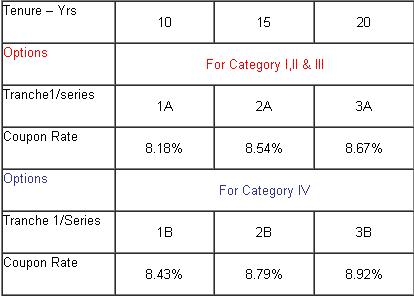 So coupon rates of both PFC issue and NHPC are same.Just difference is that NRIs won't be able to invest in this issue.
Rest,Credit rating of issue is "AAA" – offered by CARE,ICRA and IRRPL which indicates the highest safety of the issue and worth considering for investment for annual tax free income.