Shriram Transport Finance company – STFC will launch their upcoming NCD issue in Oct 2013.Company is looking to  raise Rs.500 crore through this NCD issue.
Details of Shriram Transport Finance Company NCD – Oct 2013 are as follow.
It is a Public Issue by Shriram Transport Finance of Secured NCDs aggregating up to Rs.250/- crore with an option to retain over subscription of the same amount…total up to Rs.500 crore. Issue is Secured issue means investors of this issue will have first charge on identified immovable properties and future receivables of company.
Face value per bond is Rs.1000/-.
Important Dates:
Issue Open Date:07/10/2013.
Issue Close Date:21/10/2013.
Credit Rating : CARE AA+ and CRISIL AA.
Interest Rates: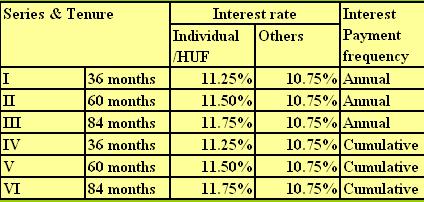 One can view that individuals and HUFs to get the higher interest rates in the range 0.5% – 1% depending on tenure.
Series I,II and III offers annual interest payment while Series IV,V and VI are on cumulative interest.
For Series IV,V and VI individual investors will get the maturity amount of Rs.1377.30,Rs.1723.87 and Rs.2177.70 respectively…but this amount will be subject to tax deducted at source. TDS will be applicable for physical mode of holding and  if interest payable is more than Rs.5000/- in any financial year.
Highest interest rate 11.75% is for period of 84 months.
Investor can apply in demat as well physical mode but trading of bonds is possible only in demat mode.Investors can apply for minimum Rs.10,000/-
Allotment is on first cum first served basis and 50% of the issue is reserved for individual category investors applying for not more than Rs. 5lakh and 30% issue size is reserved for HNI investors applying for more than 5 lakh.