Stock of multi commodity exchange of india listed today both on NSE and BSE.Earlier it was received approval only from BSE.
General Statistics :
Opening price:1408
High Price:1428.55.
Low Price:1282.20.
Close Price:1296.
Issue Price:1032.
Intraday movement:(3m Chart)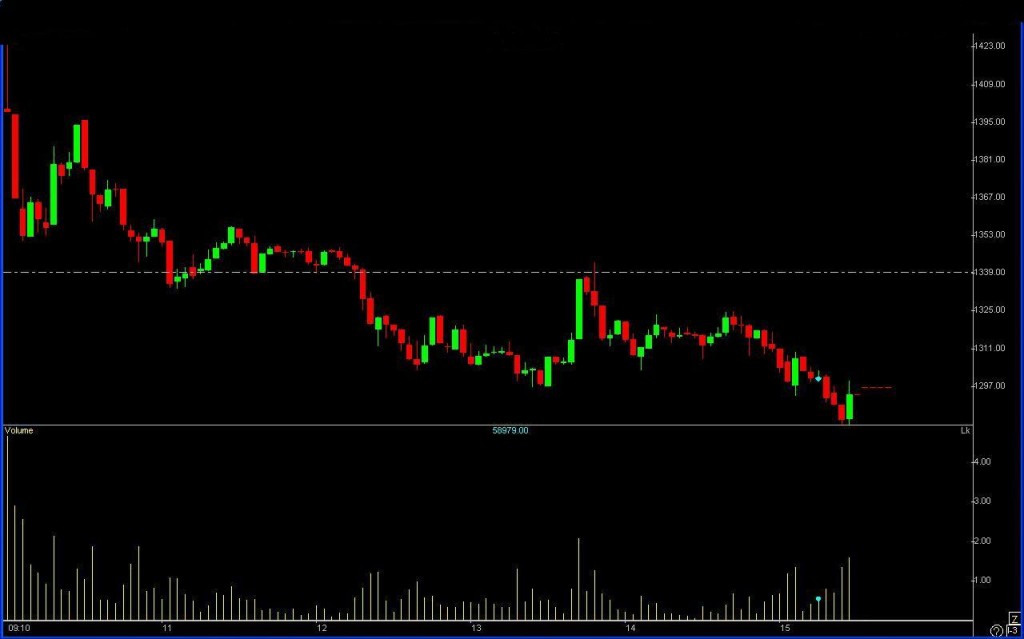 Interesting thing is that though investors have listing gains here,chart movement is downside while overall sensex / nifty movement was upside.